The Gorgas Memorial Laboratory, known in Spanish as Instituto Conmemorativo Gorgas, was founded by president Dr. Belisario Porras in 1921 as an honor to his collegue Dr. William Crawford Gorgas, who eradicated the deadly yellow fever in the Isthmus of Panama.  Without the contribution of Dr. Gorgas, the Panama Canal would not have been accomplished.
The building was inaugurated in Panama City in 1928 and was under the administration of the United States until year 1990 under the name of Gorgas Memorial Laboratory (Laboratorio Conmemorativo Gorgas).
In 1990 the facilities were turned over to the Government of the Republic of Panama, specifically to the Ministry of Health.  In 1994, its name was changed to Centro Conmemorativo Gorgas de Información e Investigación. Its research on tropical diseases is notorious in the region.
Below are several pictures of this historic building which I consider one of the most captivating buildings in Panama.  I have avoided writing anything in the caption section.  The pictures speak by themselves.  Enjoy beauty.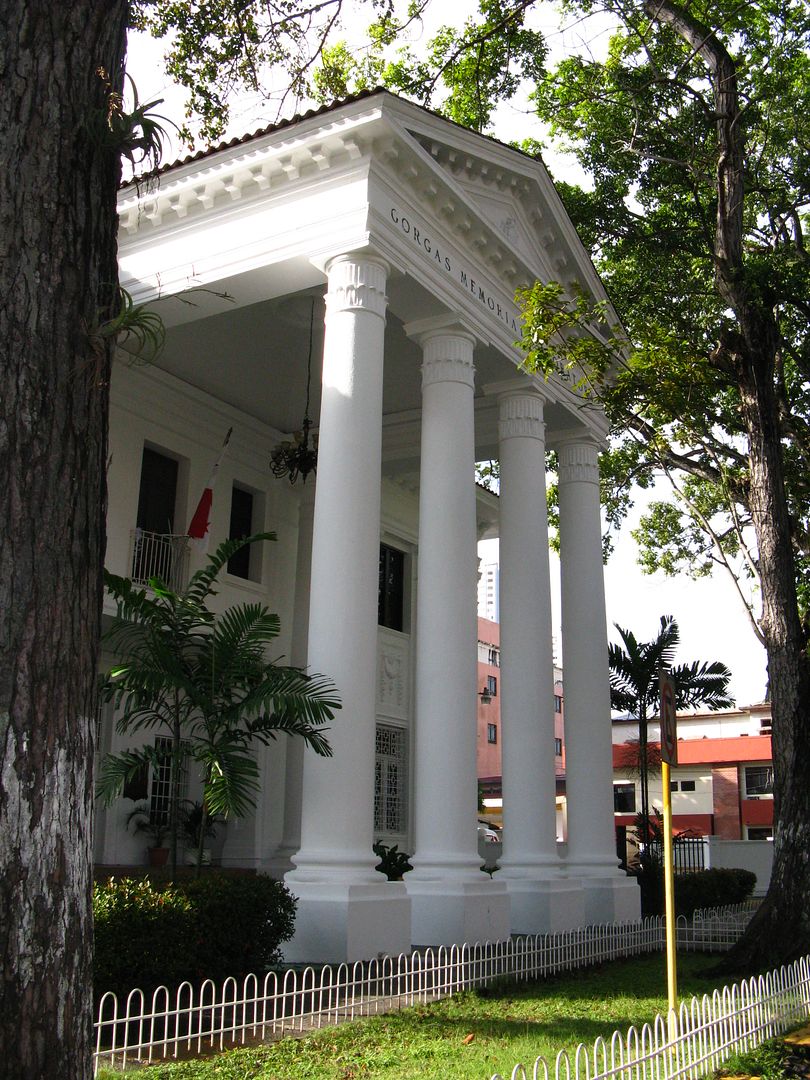 Photo by ©Omar Upegui R.
This photo gallery combines colors (white and green), vertical lines and an exquisite architectual style.  While I was preparing this post, I was listening to Calm Internet Radio which broadcasts exclusively piano and guitar classical music.  The mix of images and music was absolutely enlivening, in search of a more powerful English word.  Enjoy the rest of your day.  Remember that the most important day of your life is Today.