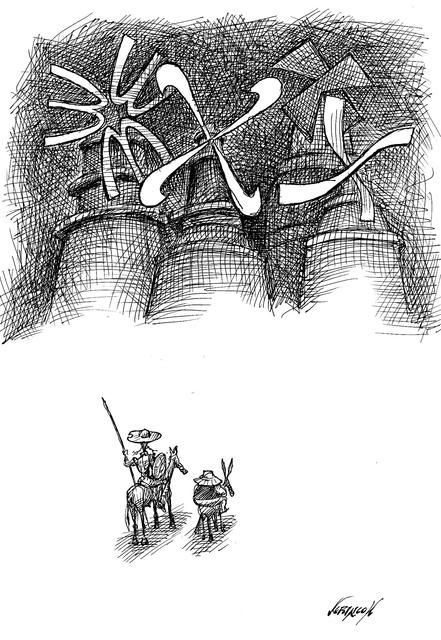 As the price of oil escalates into unprecedented records, countries around the world are looking for other domestic energy resources. Some of the alternatives which would take them off the hook of international oil dependency are:
Coal
Natural Gas
Hydro
Bio Fuels
Solar
Nuclear
Wind
In the United States, oil mogul and corporate raider T. Boone Pickens launched an energy plan and social-networking campaign last week that calls for replacing Middle Eastern oil with Midwestern wind.
The energy plan would exploit the country's "wind corridor" from the Canadian border to West Texas to produce 20 percent of the country's electricity.
Transmission lines would be built to transport the power to places in the United States where the population centers are concentrated. The natural gas, now used to fuel power plants, would instead be used as a transportation fuel, which releases less evergreen gases than gasoline and is domestic.
Pickens said that getting 20 percent of the U.S.' electricity from wind and diverting natural gas to transportation could be done in 10 years "if there is the right leadership."
He proposed that the private sector finance the investment, which would result in a one-third reduction, equal to $230 billion, in the U.S.' yearly payments to foreign oil-producing countries.
T. Boone Pickens has already invested heavily in wind, notably a planned 4,000-megawatt wind farm in his native state Texas.
Investing in wind energy is a powerful idea if you have sufficient wind resources in your area. I think this is the case of Panama which is crossed by powerful winds from both the Atlantic and Pacific Ocean. If we could put in place several wind-driven power plants in Panama, our dependency on foreign oil would be zero and more resources could be allocated to critical social issues such as education, health and security.
Using wind power to generate electricity is a "win-win proposition"—if we could only set it in motion.
Source: T. Boone Pickens – A man with an energy plan