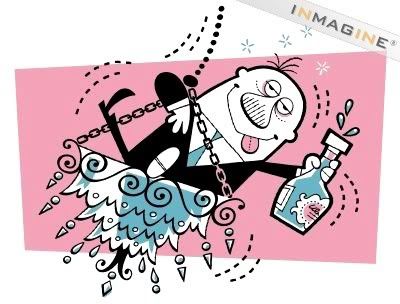 Over the years I've learned quite a few idiomatic phrases which have helped me a lot when communicating in English. However, yesterday I found one that was brand new to me. The phrase was, "three sheets in the wind". Initially I thought it was related to navigating sail boats or something like that. Close, but not quite. It has everything to do with drinking and alcohol. If this phrase means nothing to you besides a marine term like in my case, you can add today a new term to your English knowledge.
Unsteady from over-drinking, as a ship when its sheets are in the wind. The sail of a ship is fastened at one of the bottom corners by a rope called a "tack;" the other corner is left more or less free as the rope called a "sheet" is disposed; if quite free, the sheet is said to be "in the wind," and the sail flaps and flutters without restraint. If all the three sails were so loosened, the ship would "reel and stagger like a drunken man."
As you can see, "three sheets in the wind" originated from sailing ships jargon, but really means moving like a drunk person. The following is an example of a sentence using the phrase:
"The receptionist looking, beer bottle in hand, at the over-weight salesman more attentively, perceived that he was three sheets in the wind, or, in plain words, drunk."
If you travel to the United States, U.K., Australia or any other English-speaking country and hear the phrase "three sheets in the wind" you know that a bar is close by or will be anytime soon. Good Day!
Source:  Bartleby.com